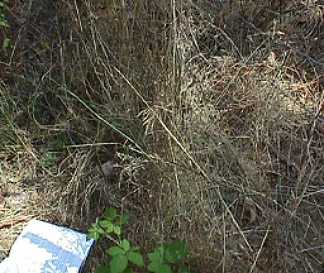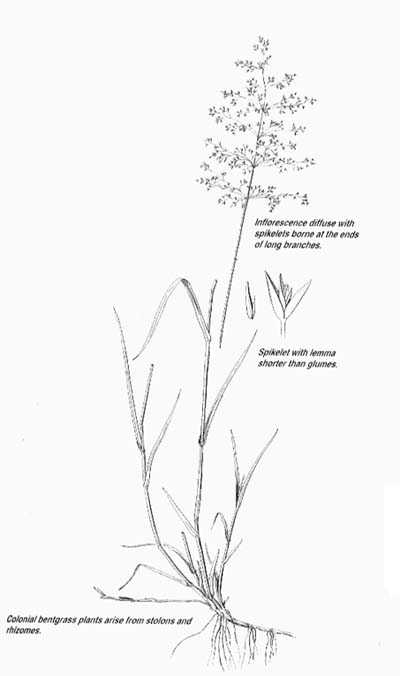 ---
General Species Description
This grass is a common perennial grass containing narrow leaves, kneehigh stems with large, diffuse, pinicle inflorescences, and many one-flowered spikelets are known for being the smallestt in north west Oregon and south west Washington.
---
Leaves
The leaves are folded when young, flat when mature, 2-5mm wide, 3-10cm long, auricles absent, and ligules mainly 1-2mm long.
---
Inflorescence/Flowers
Inflorescence: panicle, open, diffuse, 5-15cm long, branches are delicate and are not spikelet bearing to the base; spikets are not crowded and have a purple tint; glumes are slightly unequal in size and pointed at the tips; lemma is shorter than glumes, short-awned or awnless; the palea are about half as long as lemma; anthers are approximately 1-1.3mm long.
---
Fruits
No fruitss present.
---
Habitat
Commonly grows in lawns, fields, roadsides, clearings, moist open ground, and at lower elevations.
---
Range
Native to Euraasia; very common in the Pacific North West to the Atlantic coast.
---
Similar Species
Agrostis capillaris can be confused with other Agrostis species such as A. giganttea which has a longeer stem, and creeping shizomes. A. oregonensis has absent rhizomes, and stolons are sometimes present. A. scabra occurs on small dense tufts, basal leaves are thin and linear. A. stolonifera contains larger ligules; 2-5mm that are blunt, higher at the edges, and are densely turfmated.
---
Ecological Value
Good habitat for field mice, insects, and can be eaten by stock.
---
Human Value
This grass is commonly found as grass in lawns.
---
References
Cooke,S.S.,ed. 1997. A Field Guide to the Common Wetland Plants of Western Washington and Northwestern Oregon. Seattle Audobon Society and Washington Native Plant Society. Seattle Audobon Society, Seattle WA, 417pp. Pojar and Mackinnon. Plants of the Pacific Northwest Coast. Redmond,WA: Lone Pine Publishing,1994.
---
This page was created by: Chad Smith, August 1998
---
Return to Northwestern Oregon Wetland Plants Project