Mark O. Hatfield School of Government
---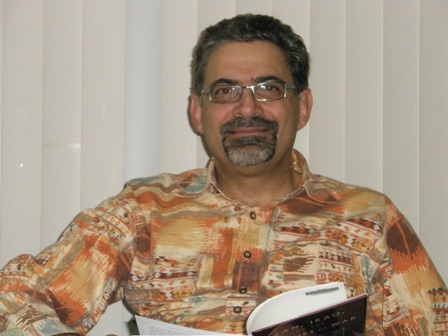 Birol Yesilada, PhD Professor of Political Science and International Studies Contemporary Turkish Studies Endowed Chair

Office: 650H Hatfield School of Government

Phone: (503) 725-3257
Fax: (503) 725-8444
e-mail: yesilada@pdx.edu
Degrees : BA in neurobiology, University of California at Berkeley (1977); M.A. in political science, San Francisco State University (1979); Ph.D. in political science, University of Michigan, (1984). Research & Teaching Areas: Power Transition Theory, European Union, Turkish politics, Political Economy, decision making and forecasting, World Values Survey (Cyprus), and methodology.

Current Research Projects:

The Emerging European Union (5th edition for publication in Summer 2010)

World Values Survey in Cyprus

Power transition analysis:

Transatlantic alliance versus China and India

Future Enlargement of the EU and its Impact on Global Power Transition

Caucasus region and the Middle East

Political Economy of reforms in Turkey

Decision-Making Analysis of the Cyprus Bargaining Space

Radical Islam and terrorism

Published Works (books):
The Emerging European Union

(

wi

th David M. Wood). New York:

Longman, 1996 , 2001, 2003, 2007 and 2010.

Comparative Political Parties and Party Elites: Essays in Honor of Samuel J. Eldersveld.

ed. by Birol A. Yesilada. Ann Arbor: University of Michigan Press, 1999.

The Political and Socioeconomic Transformation of Turkey,

ed. by Atila Eralp, Muharrem Tünay, and Birol Yesilada. Westport, CT: Praeger, 1993.

Agrarian Reform in Reverse: The Food Crisis in the Third World,

ed. by Birol Yesilada, Charles Brockett, and Bruce Drury. Boulder: Westview Press, 1987.
(selected articles):
"Religiosity and Social Values of the Cypriots" (with Peter Noordijk and Craig Webster) Social Compass 56:1 (2009): 15-34.
"Islam and the Turkish Cypriots," Social Compass 56:1 (2009):46-59.
"Dynamics of Cultural Change: the Human Development Perspective." (with Mark Abdollahian, Travis Coan, Hana Oh )World Values Research Papers 1, 4 (2008): 85-108 http://www.worldvaluessurvey.org
"The Role of EU in Democratization of Turkey & Some other Unexpected Issues," Re-public re-imagining democracy online journal published in Greece, November 2008. http://www.re-public.gr/en/?p=446
"Competition among Giants: A Look at How Future Enlargement of the European Union Could Affect Global Power Transition," (with Brian Efird and Peter Noordijk), International Studies Review Vol. 8, no. 4 (December 2006):607-622.
"The Political Future of Afghanistan and Its Implications for U.S. Policy" (with Jacek Kugler and Brian Efird), Conflict Management and Peace Science, Vol. 20, no. 1 (Spring 2003):43-72.
"Negotiating a Resolution to the Cyprus Problem: Is Potential EU Membership a Blessing or a Curse?" (with Ahmet Sözen) International Negotiation Journal Vol. 7, no. 2 (2002):261-85
"The Virtue Party," Turkish Studies (Spring, 2002):62-81.