for Organic Chemistry

Workshop, Chapter 25
Carbohydrates
---
1. Show the cyclic structures indicated that are in equilibrium with the open chain sugars represented in the Fischer projections. Show six-membered rings in the chair conformations.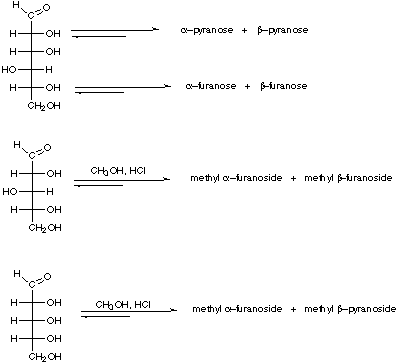 ---
2. Sophorose is a disaccharide (found in some bean varieties) in which the C-4 OH of a D-glucopyranose unit forms a beta linkage to the anomeric carbon of a D-galactopyranose unit.
a. Provide a structure of sophorose in which the rings of the sugar are shown in the chair form. Indicate clearly whether substituents are axial or equatorial.
b. Is sophorose a reducing sugar or not? Why or why not?
---
3. Identify the following as nonreducing or reducing sugars and clearly justify your choices. Circle the functional group(s) responsible for these properties.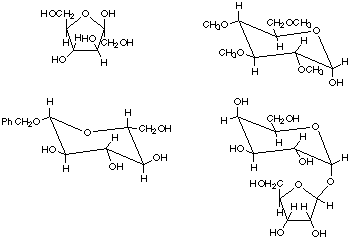 ---
4. Show how to convert D-glucose into the following molecules using any necessary reagents. If more than one synthetic step is required, give the product for each step. Clearly specify all reagents and conditions.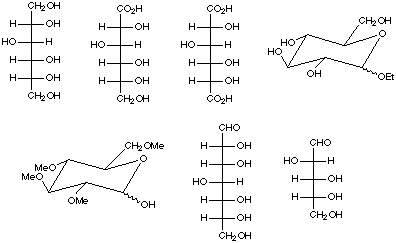 ---