Organic Chemistry II

Professor Carl C. Wamser
Quiz 14
1. (6 points) Complete each of the following reactions by adding the missing part:
a)

b)

c)

---
2. (4 points) Show a sequence of reactions that would be used to synthesize the compound shown below. You must use as starting materials only compounds containing three or fewer carbons.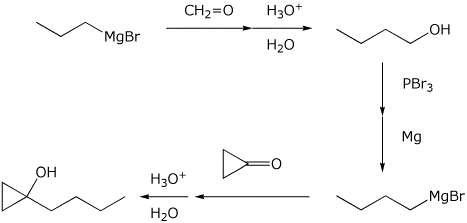 ---