Organic Chemistry II

Professor Carl C. Wamser
Chapter 15 Quiz
1. (5 points) Complete each of the following reactions by adding the missing part: either the necessary reagents and conditions or the final major product.
a)

b)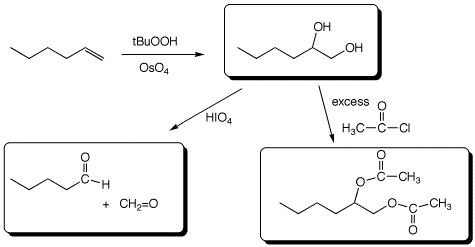 ---
2. (2 points) Write a complete mechanism for the formation of dimethyl ether from methanol using sulfuric acid as catalyst.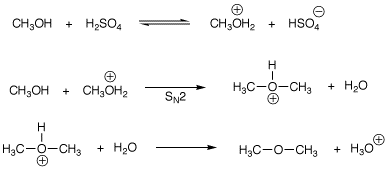 ---
3. (3 points) Balance the oxidation reaction shown below. Pyridine is the solvent (don't include it in the balanced reaction) and HCl is the acid.


---