The Family Circus
Feldes-Folks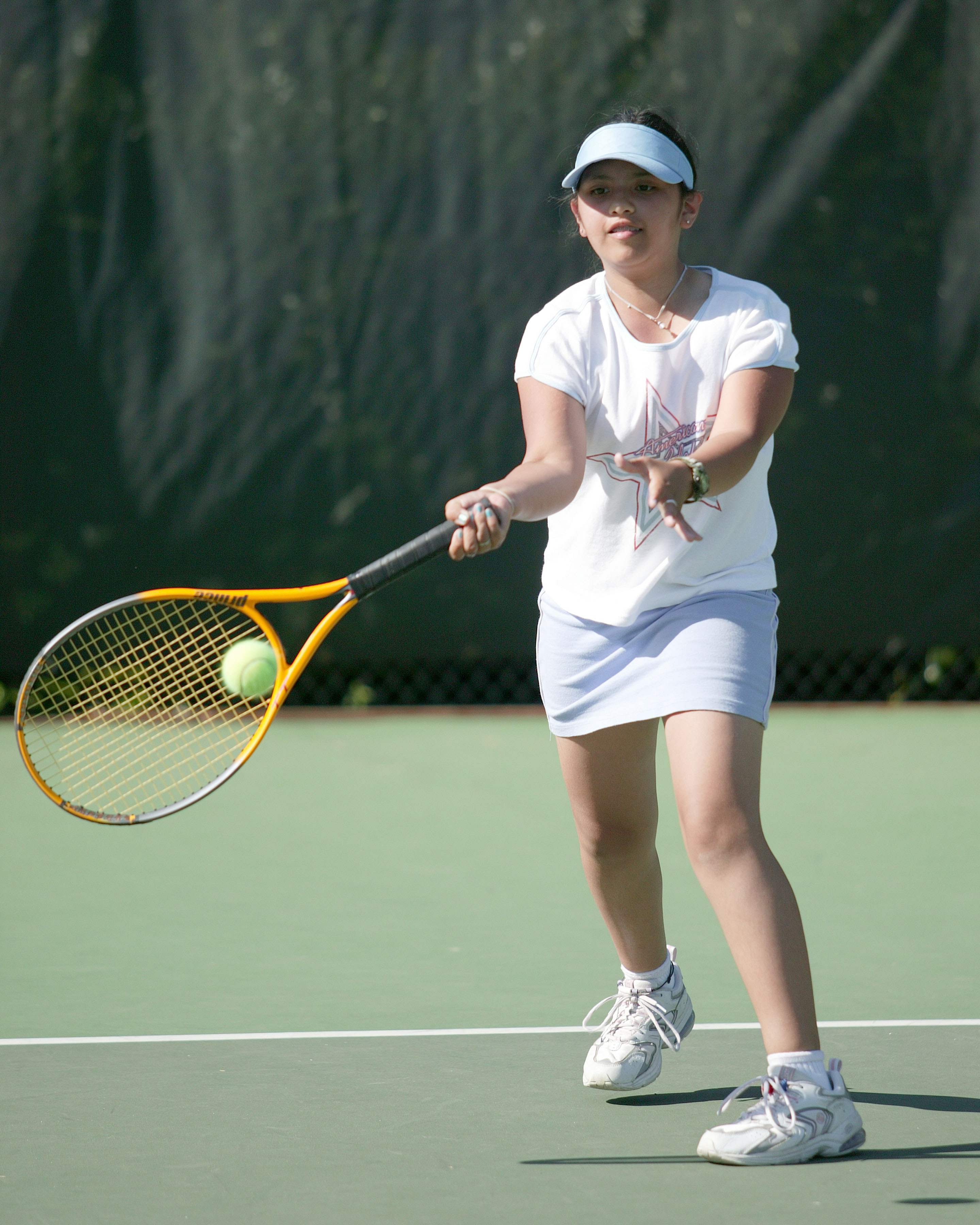 Don't challenge her on the tennis court. She's a shark.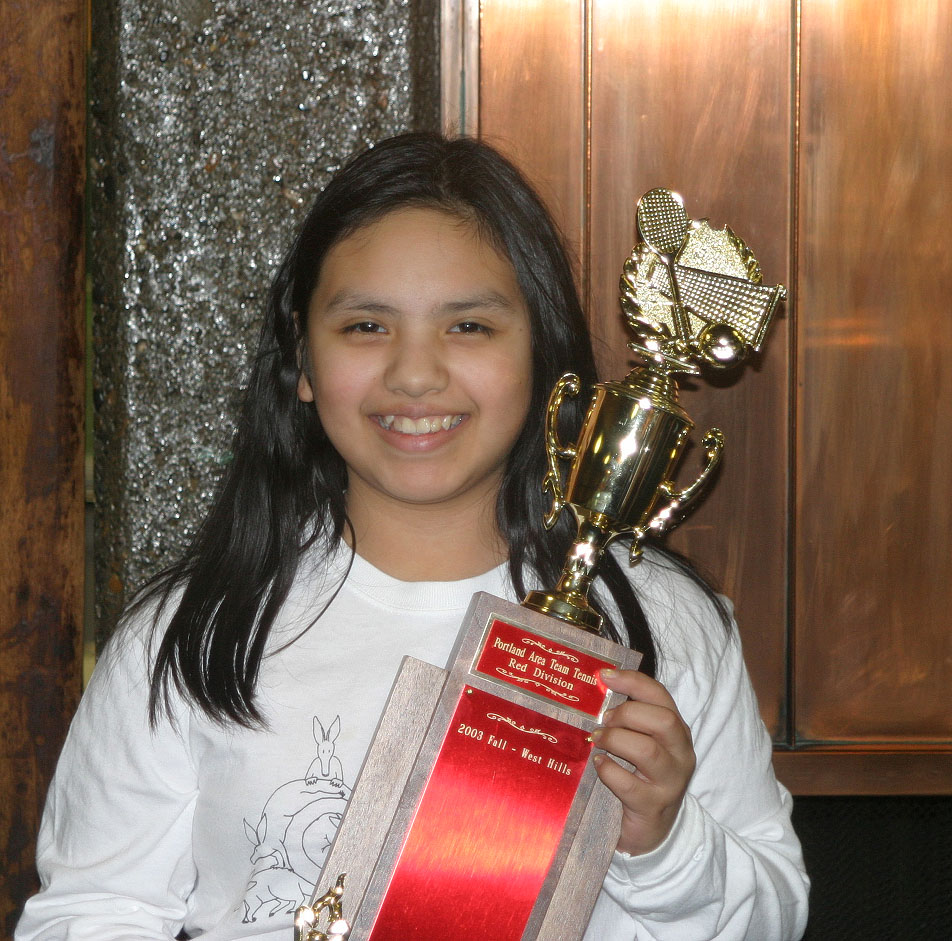 Our budding Maria Sharapova showing off her team's first trophy. Liz won all her matches.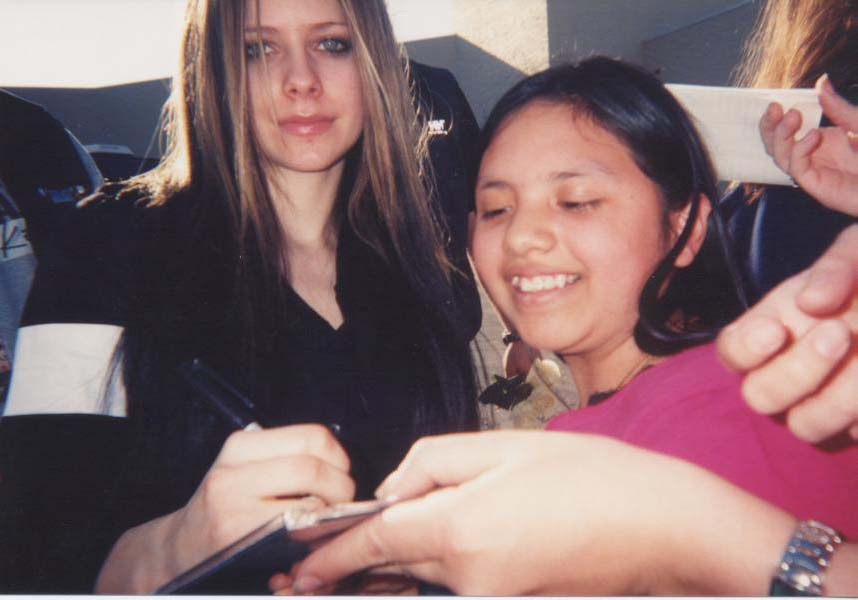 You recognize the two familiar faces don't you? Liz is on the right.
If you were "in the know" you'd recognize Avril Lavigne on the left.
Liz's 2004 Birthday Party. Click Link Below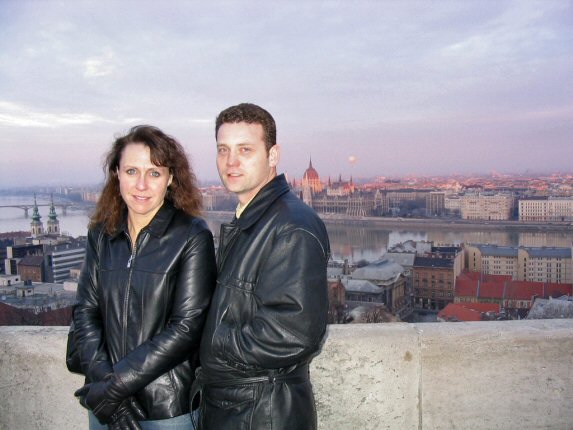 Daughter Hillary and beau Dan in Budapest, Hungary (January 2004).
Dan is part of the UN Peacekeeping Force in Bosnia.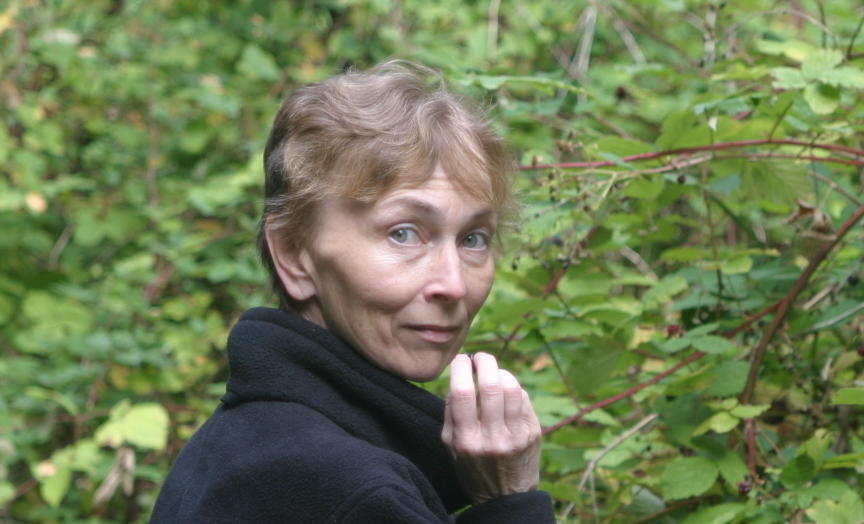 My wife (2003) - Two months after having 2 major spine surgeries
that hospitalized her for 19 days. She's doing well.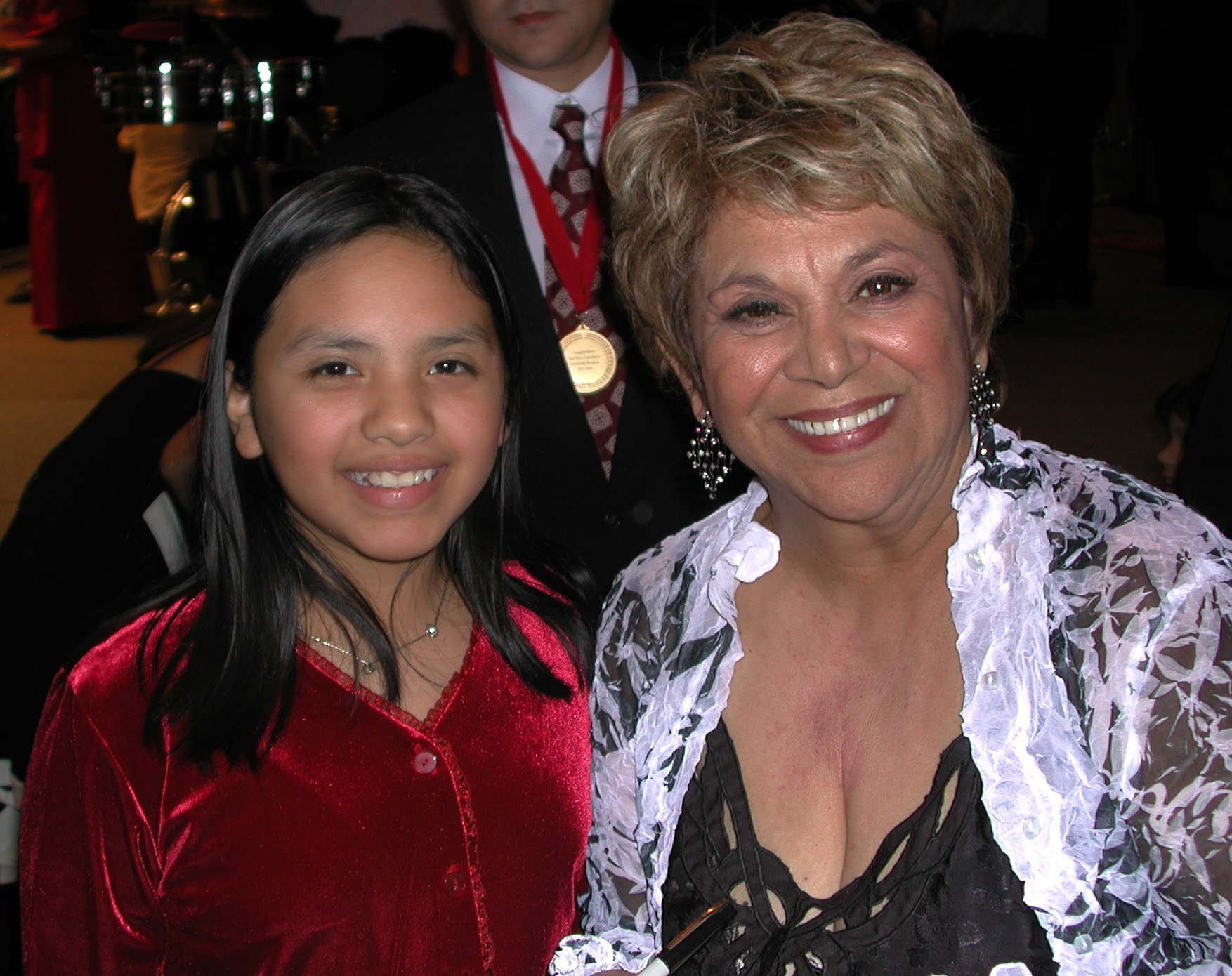 Daughter Liz with actress Lupe Ontoveros, star of "Real Women Have Curves",
and beloved as 'Rosalita' in "Goonies".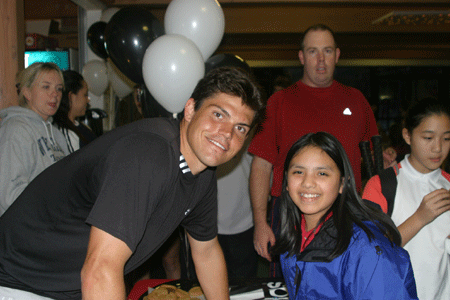 Liz with Taylor Dent - #32 in the world of men's professional tennis.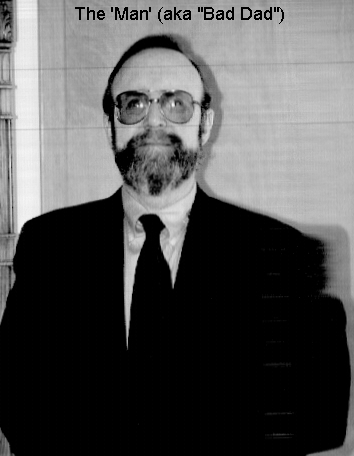 Fearless Feldesman - Leader not Follower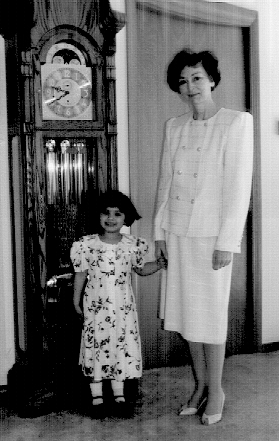 Susan and Liz - Easter '97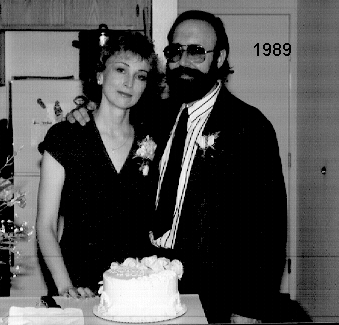 The Happiest Couple on Earth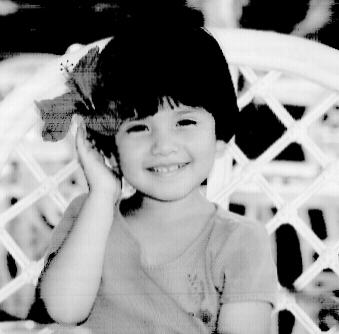 Queen Lisabella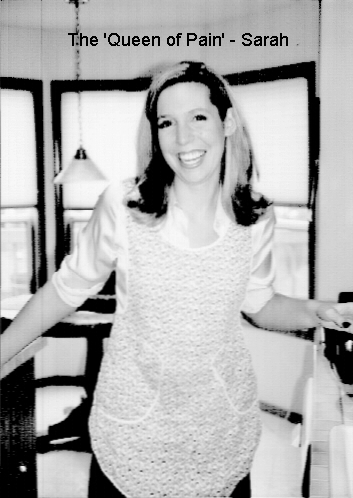 Sarah - Mirror, Mirror on the Wall, Who's the Fairest of them All?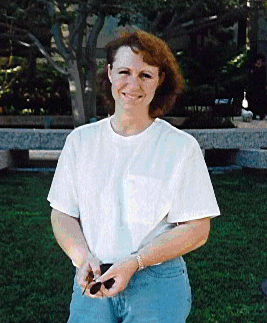 Daughter Hillary escaping to California from Minnesota Cold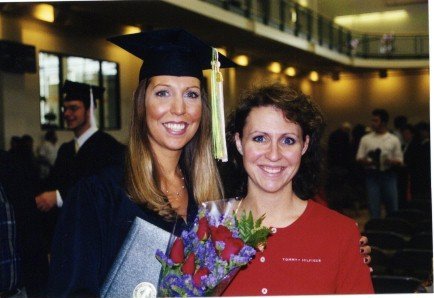 Daughter Sarah's Graduation (2000). Sarah and her sister Hillary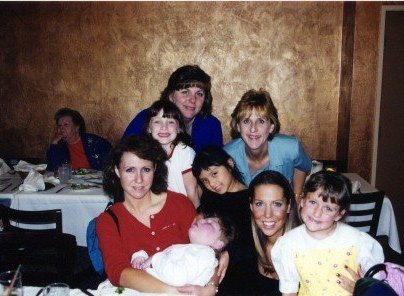 Doctor F's "girls". From Top to Bottom (L to R)
Sister Conni
Granddaughter Haley, Sister Karen
Daughter Hillary, Daughter Elisabeth, Daughter Sarah
Granddaughter Alex (held), Niece Carlie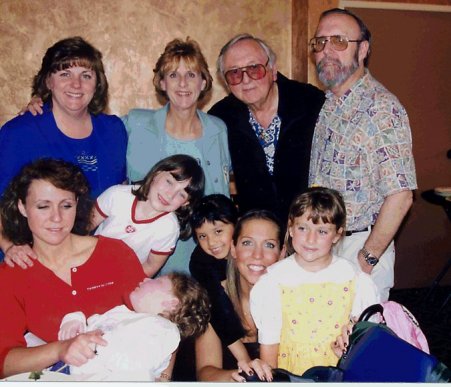 Four generations of Feldesmans. (L to R, Top to Bottom)
Conni, Karen, My father Arthur - family Patriarch, Dr. F
Hillary, Haley (mugging behind), Alex (held), Elisabeth, Sarah, Carlie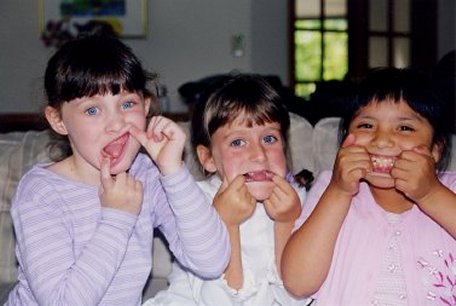 What students really think about my teaching.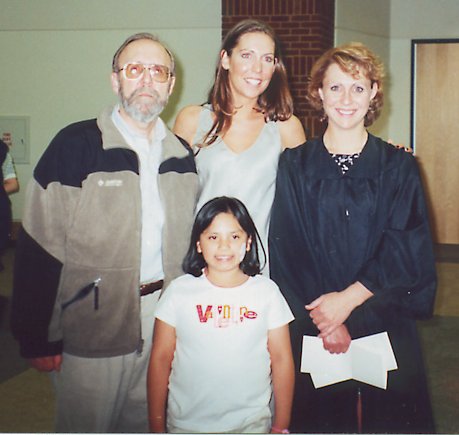 Daughter Hillary gets her Public Health Nursing Degree - 2001. Despite my sour look, I was really pleased and proud of Hillary, but was preoccupied with trying to navigate St. Paul, Minnesota with neither a guide nor a map. Dan kept telling me that the restaurant was "just over the hill about 5 minutes from here." Easy for you to say. You grew up there. Nobody else seemed to care. They weren't driving. (We did *eventually* find the restaurant. Minnesotans have a different concept of time and distance than native Californians).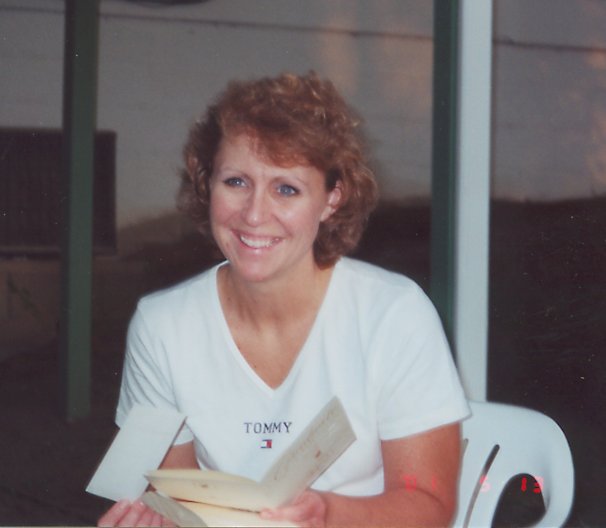 Tommy who?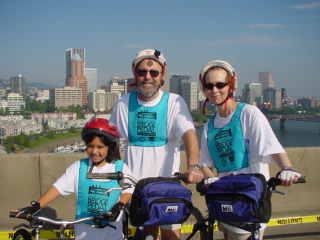 Feldesman Family at the 2001 Portland Bridge Pedal. We're on top the Marquam Bridge with downtown Portland in the background.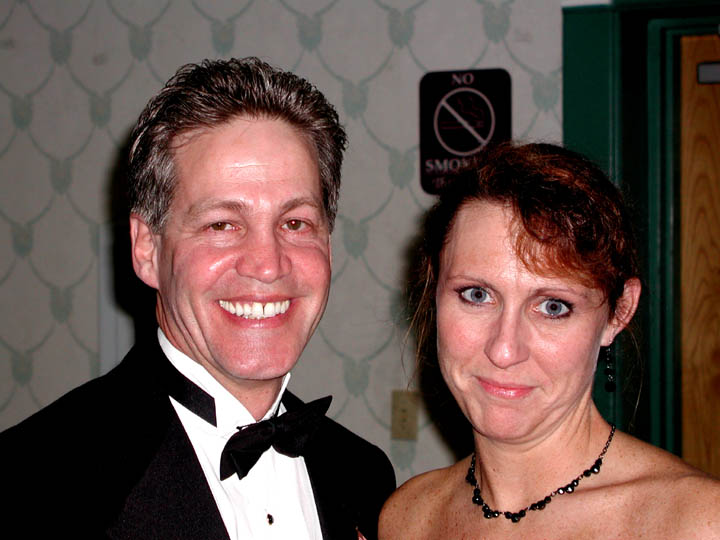 Daughter Hillary with Senator Norm Coleman (MN) at a recent military social soirée in northern Minnesota.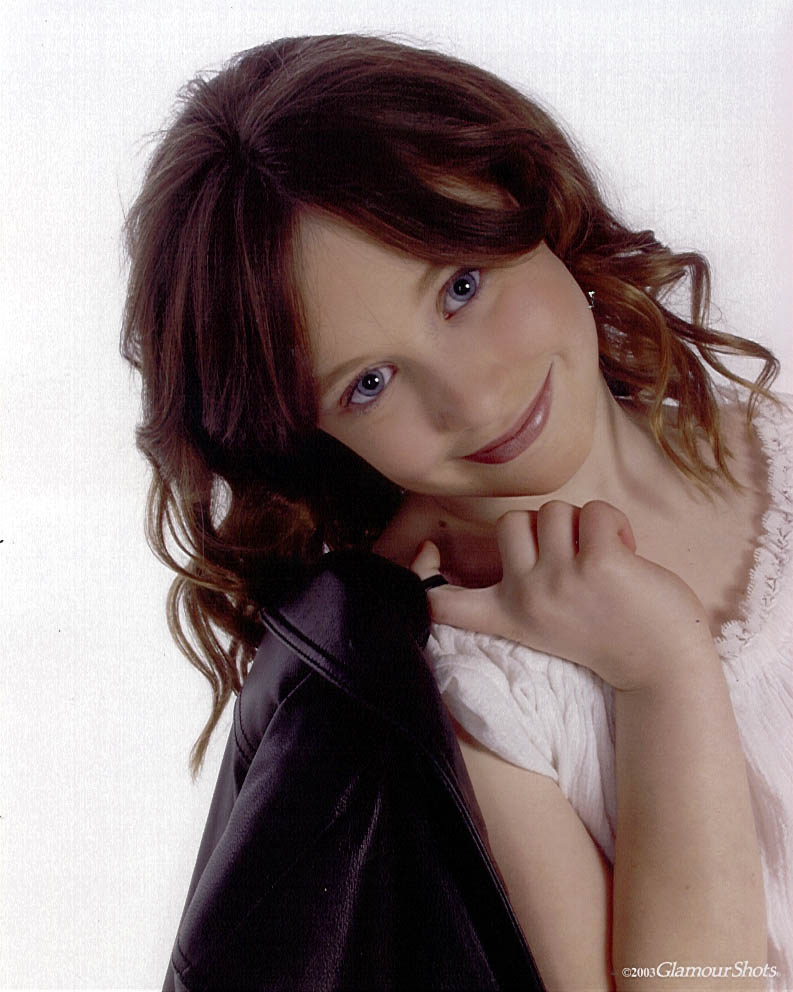 Granddaughter Haley's latest glamour shot (if you don't think she's a beauty, I'll kick you in the rear end!).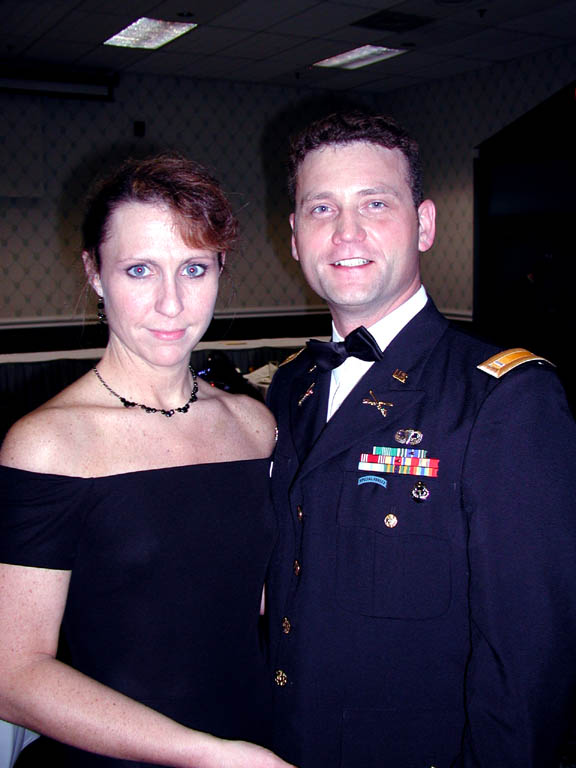 Daughter Hillary and her beau Dan at 2-136th Infantry dinner in Bemidji, MN.

Copyright © 2003